Hip pain is one of the most common complaints we hear from our patients. While your hip ball-and-socket joint is designed to move in its repetitive motion for years, even it's not immune to damage at some point.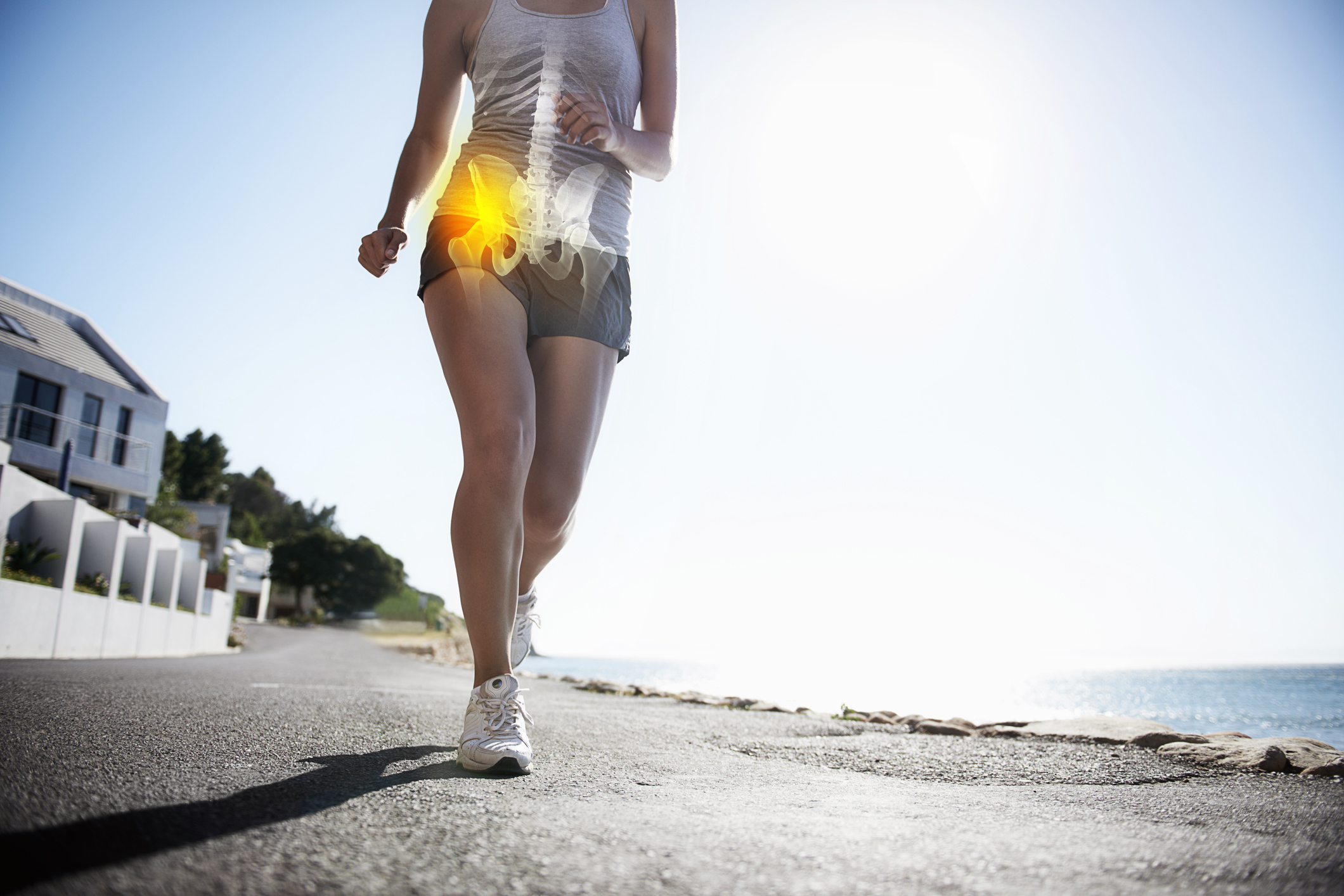 The Main Causes of Hip Pain
Arthritis: The most common cause of hip pain in women is arthritis, specifically osteoarthritis.
Hip fractures. Older women are nearly three times more likely to experience a hip fracture than men, especially those with osteoporosis. Some of the most common signs of a hip fracture are difficulty straightening or standing, and toes that look "turned out."
Gynecological issues: Women who experience hip pain tend to immediately assume it's due to arthritis. And though we learned that arthritis is the most common reason, it's not the only one. Endometriosis (a disorder in which uterine tissue grows outside of the uterus) can cause tenderness that can be mistaken for hip pain.
Hernia: Hernias, especially ones in the groin area, can cause hip pain in women. Pregnant women are especially prone to these types of hernias because of the added pressure and weight added to the front of their body.
Tendinitis: Women who walk or run for long periods of time are more prone to tendinitis, a condition in which the tissues that connect your muscles and bones becomes inflamed and tender.
Treating Hip Pain
Depending on how intense your pain levels are, and the cause of your pain, there are a few treatment options that may be suggested to you.
Hip arthroscopy: If your hip pain is severe enough, your doctor may suggest you have a hip arthroscopy — a minimally invasive procedure that allows doctors to view and correct the hip joint.
Physical therapy: From gentle exercises to stretches, physical therapy can help you strengthen your hip and reduce your pain levels. At Orthopaedic Specialty Group, we have three facilities in the Fairfield County Area that provide physical, occupational, and aquatic therapy.
Elevation: If the pain is minimal, you may benefit from just elevating your leg during times of rest and relaxation.
Alternating ice and heat: Placing heat and ice on your hip throughout the day can help reduce swelling. This, however, is not a permanent solution and should not be done for more than a few days in a row.
If you suffer from chronic hip pain, you should consult with a medical professional. Residents of Fairfield County can trust the experts at Orthopaedic Specialty Group for all of their bone and joint needs. We offer comprehensive physical therapy services and arthroscopic procedures that can help combat years worth of damage to your hip joints. Call us to schedule an appointment at (203) 337-2600.