One of the best feelings in the world is that post-workout feeling. You're somehow tired but simultaneously still full of energy. But getting to that point can sometimes be a struggle. Despite the fact that most people want to workout, the CDC estimates that nearly 80 percent of American adults don't get the recommended amount of daily exercise. If you're looking to get back to the gym (or track, trail, bike lane, or pool) here are a few ways to motivate yourself.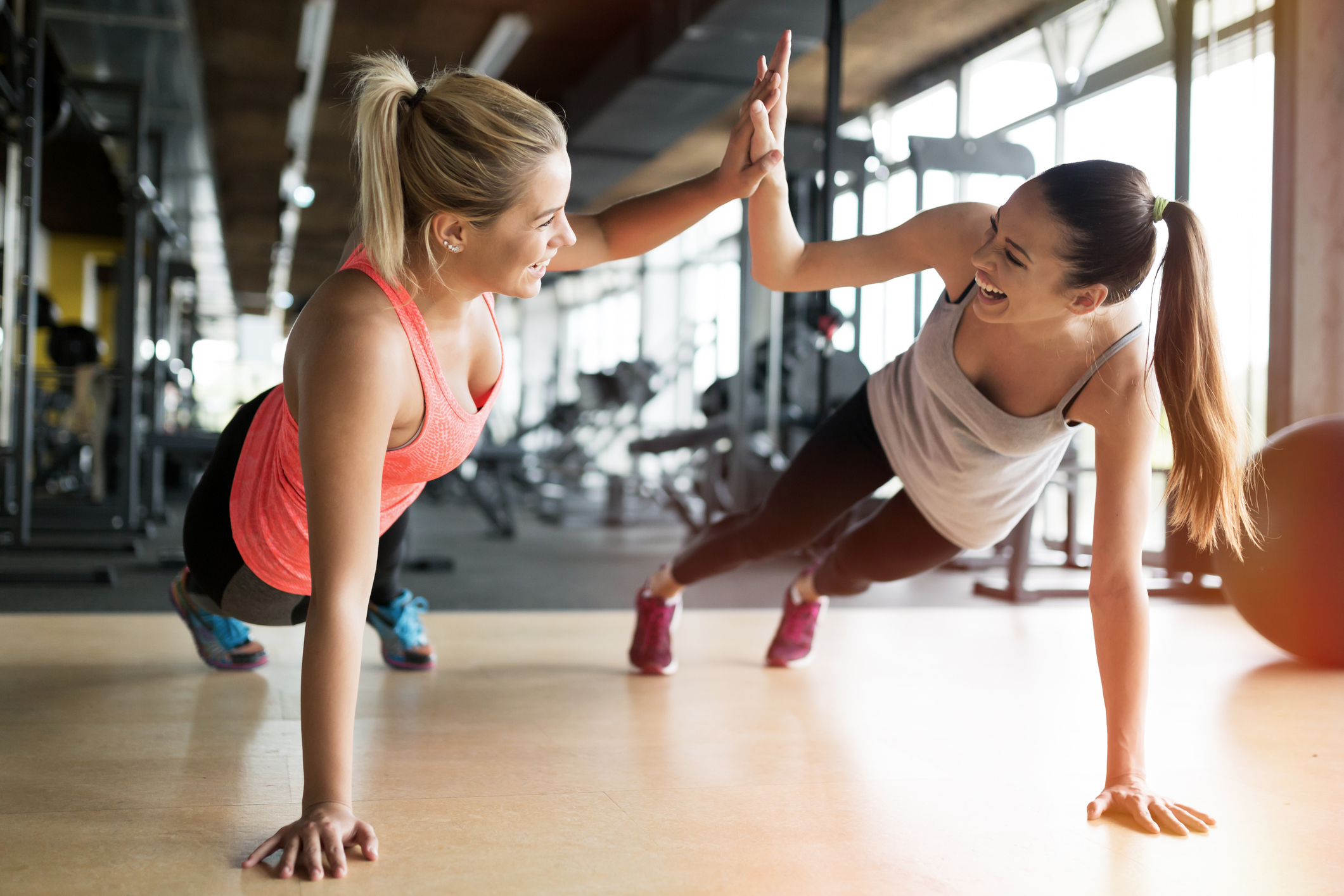 1. Grab a gym buddy.
A friend can make any activity better, even going to the gym. But a friend doesn't just make your workout more fun, they can also encourage you to go more often and push you while there.
2. Go to a gym you like.
Are you into weightlifting? Swimming? Aerobics? Pilates? Not every gym is just a row of treadmills and a few free weights. If you're more interested in a certain type of exercise, find a gym that offers that amenity.
3. Workout at the same time every day.
It's the most common excuse in the book — "I just don't have enough time." We know that between a job, family, and friends, it's hard for most Americans to get to the gym. But even just 30 minutes a day of exercise can have drastic benefits to your health. To help you better work a workout into your schedule, try going at the same time every day. Now, instead of forcing a workout into your schedule, it becomes a part of your regular routine.
4. Track your progress.
Your body will begin to change before you even see it for yourself. Tracking your progress will help motivate you to keep going to the gym, even if it feels like nothing has changed yet. And while state-of-the-art exercise trackers are great, they're not as necessary as you may think. A stopwatch or phone with a timer is a great way to track your running times, while a journal can track how much you're lifting or how often you go to the gym.
5. Set realistic goals.
We'd all love to lose 10 pounds or shave a few minutes off our mile time in just a week, but unfortunately, that's not going to happen. When people set goals that are nearly impossible (or even unhealthy) to reach, they get discouraged when they inevitably don't accomplish them and resent going to the gym. Instead, set goals that challenge you, but are still attainable.
6. Reward yourself.
And when you finally do achieve your goal, reward yourself for a job well done! Rewarding yourself with a new outfit or the latest tech gadget will encourage you to keep reaching for your latest goal.
Orthopaedic Specialty Group is the largest and most experienced orthopedic practice in southern Connecticut. Our expert team of doctors can fix virtually every bone and joint in your body. Schedule an appointment online, or call us at (203) 337-2600.