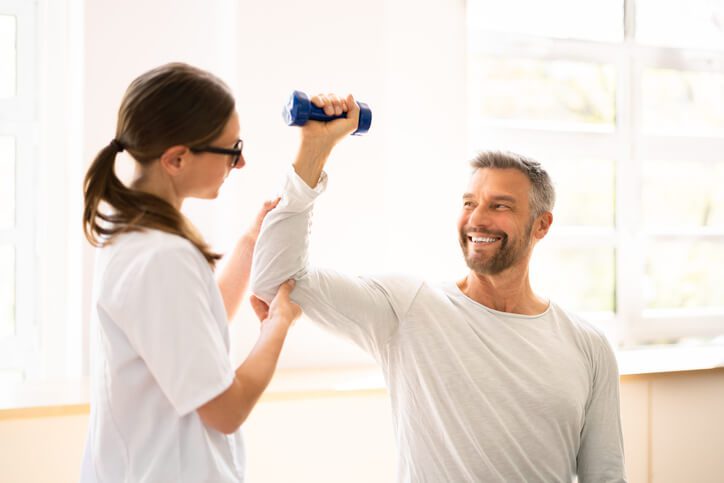 Physical Therapy: The Possible Cure for Pain
Are you getting 30 minutes of exercise a day? That's just one episode of your favorite sitcom! It might be painful to do so now; however, in the long run, your body will thank you. Although medication is good for temporary relief to make it possible to keep those joints moving, especially after surgery, it does not solve the issue directly.
Read on to discover the main reasons why partaking in physical therapy could be a great way to reduce your need for painkillers:
Regain Movement
For every seven days of inactivity, your muscle strength decreases by 12%. Whether you are struggling with standing or recovering from an injury, rehabilitation may be vital. Physical therapy will help restore your ability to move through stretching or strengthening exercises. The therapist will have the expertise and knowledge to recommend medical equipment (e.g., a walking cane or crutches) to get your life back on track.
Avoid Additional Surgeries
If you have been dealing with pain for quite some time or are healing from an injury, consider giving physical therapy a try. The exercises can help eliminate pain, preventing the need for costly surgery. However, take into account that when rehabilitation is no longer an option to ease your pain and discomfort, surgery may be required. Therapy can jump-start your recovery afterward.
Long-Term Solution
With the dangers of narcotic abuse steadily rising, it is important to find out the root of the pain instead of opting for quick relief. One of the common side effects of medicine is drowsiness, which could cause you to become more inactive. Therefore, physical therapy is a great alternative to managing your pain and habilitating movement with a personalized treatment plan.
For exceptional orthopaedic care, contact Orthopaedic Specialty Group!
It's crucial to seek expert medical treatment if you struggle with problems or pain associated with your bones or joints. Give the professionals at Orthopaedic Specialty Group a call at (203) 337-2600, and let us know how we can help you! Don't let that pain hold you back from living your life; your health and safety are our top priorities!