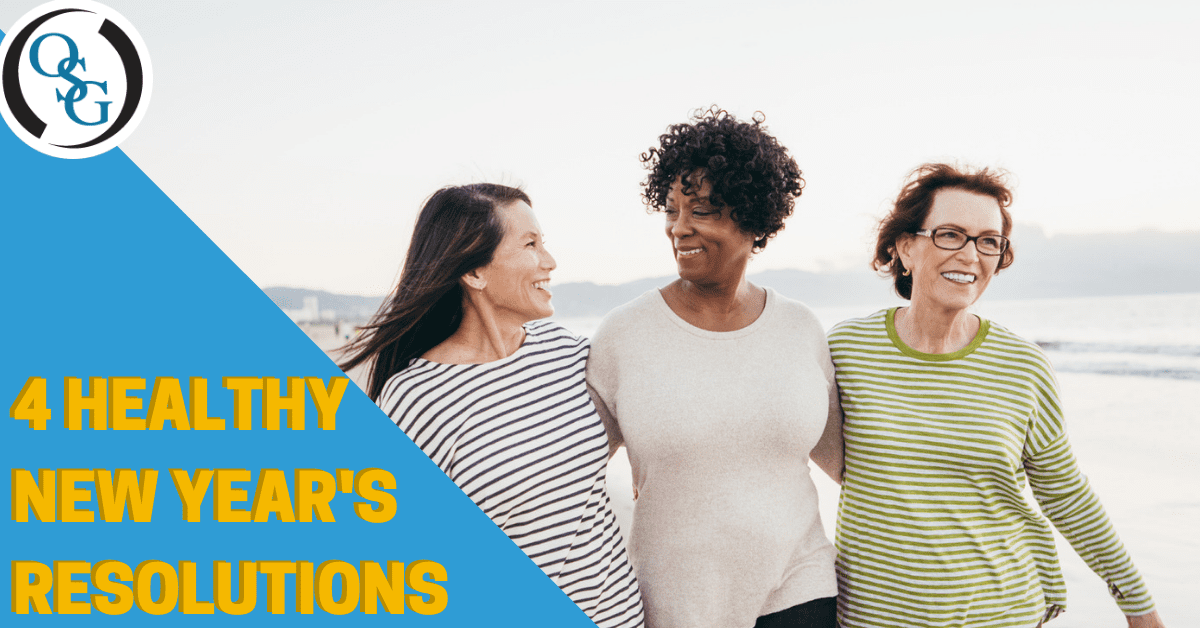 Healthy New Year's Resolutions For 2020
The new year is right around the corner, which means you're probably getting out your notepad to jot down some new resolutions. While focusing on goals such as saving money or reaching out to old friends is important, make sure you make your health a priority. These four resolutions will help make 2020 your healthiest year yet.
1. Reduce Your Sugar Intake
After a long holiday season filled with sweet treats, the new year can be the perfect time to cut back on your sugar intake. Too much sugar can leave you at risk for developing diabetes and other conditions.

Cutting out sugar can start with drinking water instead of juice or soda, or gradually reducing how much sugar you put in your oatmeal. Then, you can cut back how many sweet snacks you consume and check labels on items such as granola bars. Try to avoid foods with over 6 – 8 grams of added sugar, and keep your daily sugar intake at 100 calories or less.
2. Increase Your Activity
Whether that means taking a yoga class, or dedicating yourself to the gym a few times a week, come up with a plan in the new year to keep your body and mind moving. 
Not only can exercising help you lose weight, but it can also help you reap long-term health benefits such as preventing bone loss and increasing mobility. Start small and be proud of yourself for any new movement you add to your schedule.
3. Get Enough Sleep
We often push through extreme tiredness to complete daily chores, catch up on paperwork, or enjoy more leisurely activities. However, your body needs enough rest to work correctly — and so do you. Getting the proper amount of sleep has been linked to better long-term health, reducing your risks of chronic and short-term illnesses, such as:
Heart disease
Diabetes
Kidney disease
Strokes
Be sure to get at least 8 hours of sleep a night — your body will thank you! You can even set the alarm on your phone or put a timer on your television to keep you accountable.
4. Stay Up to Date on Your Medical Needs
When was the last time you when for a physical, a dental cleaning, or a check-up with your orthopedist? If you can't remember, it may be time to schedule some appointments now for the new year.
From all of us at Orthopaedic Speciality Group, we hope you have a happy and bountiful new year! To schedule an appointment with one of our orthopedic specialists, give us a call today at (203) 337-2600 or contact us online.