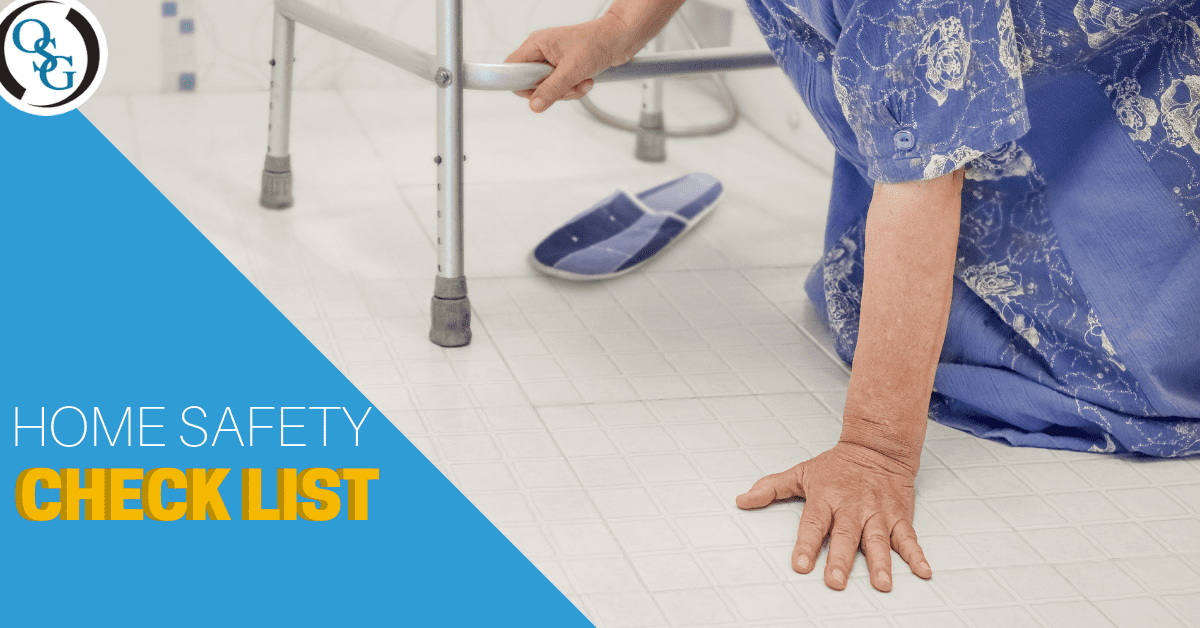 Most falls happen at home, and a serious fall can result in broken bones, loss of mobility, and other injuries. Making simple changes to your home will help prevent falls and accidents, and keep your home safe. Here are the areas to focus on:
Bathrooms
Install grab bars. Used along the bathtub wall or near toilet, grab bars will give you extra support incase of a slip.
Place a non-slip rug. Make sure your rug has grips on the bottom and put it near the base of your shower for a safe entry and exit.
Mount a soap or shampoo dispenser. Prevent having to lean by mounting a refillable holder or a rack to your shower wall where you can place soap, shampoo, and other products.
Bedrooms
Place a lamp or flightlight near your bed. Adding light to your bed-side table or nightstand will help you get around your room at night without tripping or falling over furniture or other objects in your room.
Sleep on a bed that is easier to get in and out of. Sleeping on a bed too high or too low may be hard to get out of, and could result in a fall or injury.
Install nightlights around your room. This will make walking to and from your bed easier and well-lit.
Kitchen
Store food containers and pantry items at an easily reachable height. Eliminate reaching in higher cabinets, and instead store food and tools at a low, waist-high level to make for easy access.
Only use a step stool with a handrail. If you must use a step to reach in your kitchen, make sure you only use a stool that has a stable hand rail to support yourself and lower your risk of falling. Make sure your step stool is level before utilizing it.
Apply non-slip floor wax. If your kitchen has slippery tile, a non-slip wax can help protect you from accidents.
Living Areas
Arrange furniture to create clear pathways. Prevent stumbling on furniture by rearranging your furniture to create easy navigation across rooms.
Remove appliance and electrical cords from your walkways.This is one of the top ways to prevent a fall or accident in your home. Be sure to not plug in cords under rugs, either.
Place carpeting over marble, ceramic or concrete floors. Carpeting is an added protection in case a fall does occur in your home, and can help lessen the severity of a fall.
Stairs and Steps
Make sure there are light switches at the top and bottom. Light at the top and bottom of your stairs will help you see the entire staircase and reduce the risk of an accident.
Install handrails. Handrails on both sides of your steps or stairs will help you with balance and provide something to grip to save you from a fall.
Place non-slip treads on wood steps. Wood steps can be especially slippery, and placing treads on them will give you more of a grip to walk up and down the stairs safely.
The Orthopaedic Specialty Group is a group of seven orthopedic offices throughout Fairfield County, CT. The Orthopaedic Specialty Group also runs one of the only after-hours orthopedic walk-in clinics as an affordable alternative to the ER.