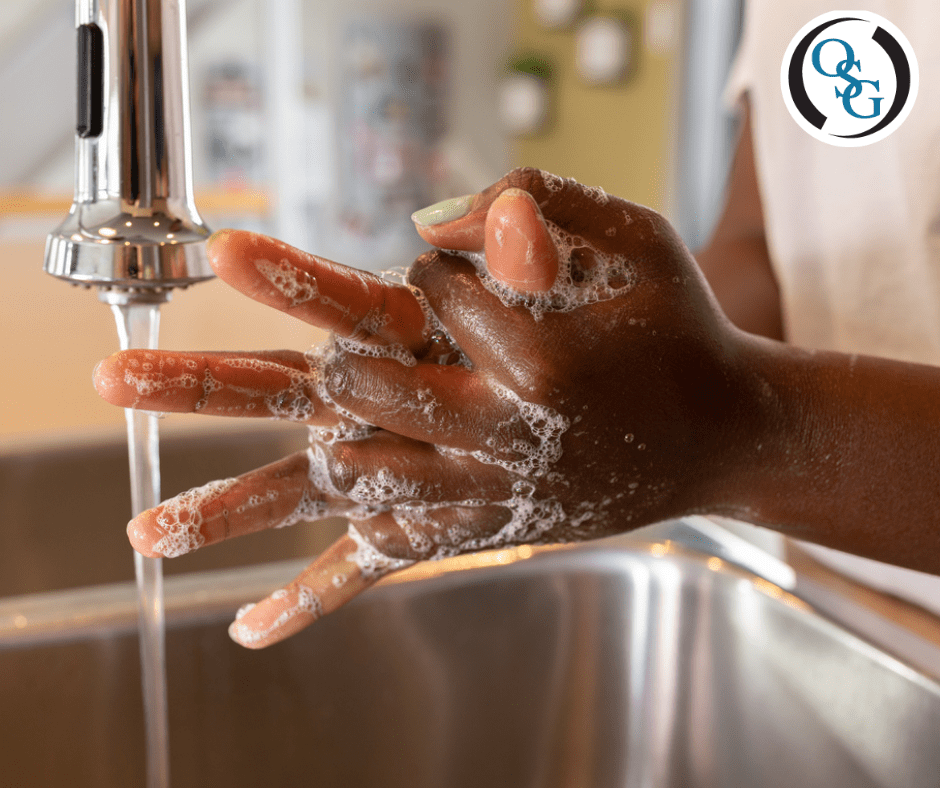 On October 15th, we celebrate Global Handwashing Day to remind everyone how crucial it is to wash your hands periodically and properly! Handwashing is one of the best ways to protect yourself and others from getting sick. Every time you properly wash your hands, you ensure that your hands are clean, safe, and germ-free and you help stop the spread of infection.
Here is some handy information about handwashing you should know, courteous of the Centers for Disease Control and Prevention (CDC):
Why Handwashing is Effective
Washing your hands helps prevent the spread of infections from one person to another. This will keep both you and others healthy and protected from bacteria! Germs can spread to you from surfaces or other people when you:
Blow your nose, sneeze, or cough into your hands and then touch other people's hands or common objects.
Touch your mouth, eyes, or nose with unwashed hands.
Eat or prepare food and drinks with unwashed hands.
Touch a contaminated surface or objects.
Washing your hands frequently and correctly is a very effective and reliable way to prevent the spread of germs and bacteria.
Key Times to Wash Your Hands
When thinking about how often you should wash your hands to ensure you are safe and preventing the spread of germs, there are several critical times when you absolutely should make sure your hands are washed and clean:
After using the toilet.
After changing diapers or cleaning up after a child who has used the toilet.
After blowing your nose, coughing, or sneezing.
Before, during, and after preparing food.
Before eating food.
After handling pet food or treats.
After touching an animal, animal feed, or animal waste.
After touching any garbage.
Before and after caring for someone who is sick with vomiting or diarrhea.
Before and after treating an open cut or wound.
Handwashing during these times is crucial, but it's never a bad idea to wash your hands and ensure that they are clean and germ-free!
Steps for Proper Hand Washing
Now that you know when you should wash your hands, it's time to make sure you're doing so properly! Follow these five steps, according to the CDC, every time you wash your hands:
Wet your hands with clean, running water (warm or cold), turn off the tap, and apply soap.
Lather your hands by rubbing them together with the soap. Lather the backs of your hands, between your fingers, and under your nails.
Scrub your hands for at least 20 seconds. Need a timer? Hum the "Happy Birthday" song from beginning to end twice.
Rinse your hands well under clean, running water.
Dry your hands using a clean towel or air dry them.
Do your part in helping prevent the spread of germs and bacteria for your health and safety as well as others just by washing your hands!
Orthopaedist in Fairfield County
If you suspect you have an injury or are in pain, give the Orthopaedic Specialty group a call at (203) 337-2600 and let us know how we can help you! Don't let that pain hold you back from living your life. Your health and safety is our top priority.