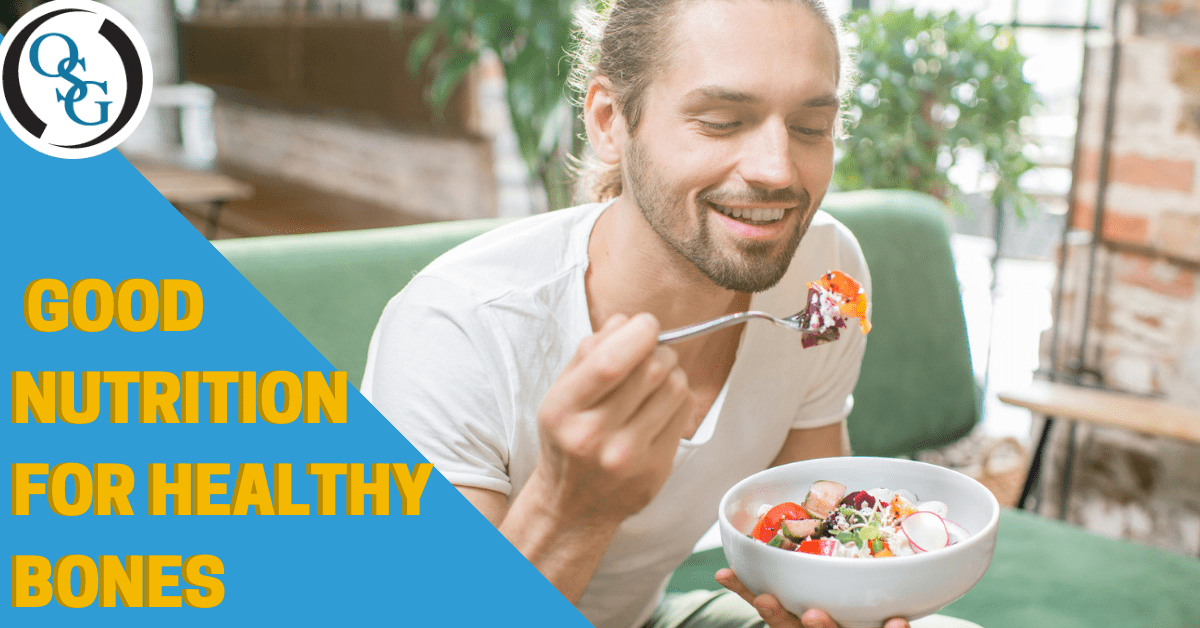 Eating For Your Bone Health
Eating a healthy diet is essential throughout every stage of life. Not only a crucial step in maintaining a healthy weight, but proper nutrition can also support your joints, muscles, and bones throughout your entire life.
Nutrition and Your Bones
As we age, our bodies become vulnerable to a multitude of diseases and health conditions. One of the most common and debilitating conditions your bones face is osteoporosis. Patients with this disease experience bone loss, meaning that their bones become more fragile and porous. According to the International Osteoporosis Foundation, approximately one out of three women over 50 will have a fracture due to osteoporosis.
While genetics play a role in the size and density of your bones, the key to keeping your bones strong and fighting against any possible conditions is to eat a balanced diet and stay active.
What Makes Up a Healthy Diet?
Your diet should consist of protein, fats, carbohydrates, and vitamins and minerals such as vitamin D and calcium.
Calcium
The calcium our bodies need may change at different stages of our lives, and the levels of calcium stored in our bones may not be enough to keep them strong. Eating foods rich in calcium can support your joints, such as:
Milk and other dairy products
Broccoli
Bok choy
Kale
Canned fish
Nuts
Oranges
Apricots
Calcium-fortified foods such as breads and soy beverages.
Vitamin D
This vitamin helps your body absorb calcium from the food you eat and promotes healthy muscles and immune system. Some foods that are rich in vitamin D include fatty fish and egg yolks. While there is a limited amount of foods that contain vitamin D, you can opt to add a multivitamin or supplement to your diet to help support your orthopedic health.
Protein
Taking in enough protein is also essential for healthy bone mass development during childhood and the preservation of bone mass as we age. Sources of protein include:
Red meat
Poultry
Fish
Eggs
Dairy foods
Fruits and Vegetables
Eating plenty of fruits and vegetables is essential for any healthy diet, but certain foods can benefit your bone health. Try adding fruits and vegetables to each meal.
Eating for Your Body Weight
It is vital to ensure you are taking in the proper amount of food for your body weight to keep your body fueled. Speak to your doctor to make sure that you are not overeating or depriving your muscles and bones of the energy they need.

To schedule an appointment with one of our orthopedic specialists, give us a call today at (203) 337-2600 or contact us online.