Physician Assistants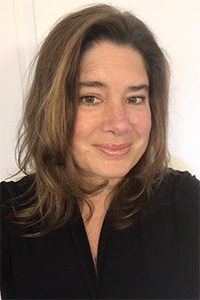 Kathy DeLucia PA-C
Kathy DeLucia is an NCCPA certified Physician Assistant with nearly 30 years experience as an Orthopaedic PA in the office, surgical, hospital and urgent care settings. She graduated from Lock Haven University in 1986 with Bachelor of Science degree, completing a dual major in Health and Physical Education, and Athletic Training. She then graduated from Drexel University School of Medicine (Hahnemann University) Physician Assistant Program in 1989. Kathy has been providing patient care at Orthopaedic Specialty Group since 1992, following several years of work as a hospital based Orthopaedic PA at Bridgeport Hospital. Her primary focus is Sports Medicine.
Her hobbies and interests include biking, kayaking, cooking and photography.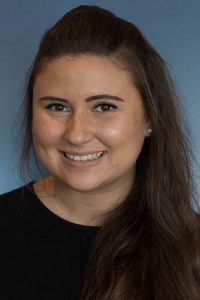 Tanya Dzubaty
Tanya Dzubaty is a NCCPA nationally certified Physician Assistant. She went to Quinnipiac University and earned a Bachelor of Health Science degree in 2010 and completed Quinnipiac University's Physician Assistant Masters program in 2012. She specializes in Spine, Sports Medicine, and routinely treats patients in our OrthoFast facilities.
Hobbies and interests include: Figure skating, cycling, drawing, painting, & photography.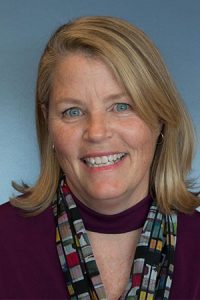 Amy Haydon-Ryan PA-C
Amy Haydon-Ryan is a NCCPA nationally certified Physician Assistant specializing in orthopedic surgery. She earned a Bachelor of Science degree in Health Science/ Community Health Education with a Minor in Biology at The State University of New York-Cortland and went on to earn a second Bachelor of Science degree with the successful completion of the Physician Assistant Program at Drexel University School of Medicine (Hahnemann University) in Philadelphia, PA.
She began her career as a surgical subspecialty PA at The Stamford Hospital in Stamford, CT. There, she provided surgical assistance on orthopedic, neurosurgery, urology, hand, plastic/reconstructive, and ENT cases and provided perioperative care to those services in inpatient and hospital clinic settings. After several years at TSH, she transitioned to outpatient orthopedics, joining OSG more than 20 years ago.
At OSG, Amy has been a long time member of the Total Joint and Sports Medicine Centers, and she regularly provides primary walk-in orthopedic care in Orthofast. Outside interests include travel, hiking, baseball, public media, and art.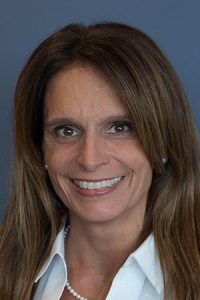 Nicole Lay, PA-C
University of Scranton 1994 -B.S Biology; Spanish Minor
LIU/The Brooklyn Hospital Physician Assistant Program 1996 – PA Certification; B.S Health Sciences
Interests: Running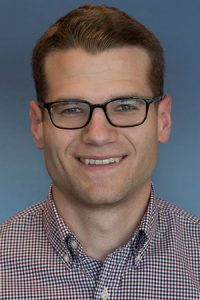 Anthony Pastore, PA-C
B.S. Exercise Science from Sacred Heart University '13, M.S. Physician Assistant Studies from Pace University-Lenox Hill Hospital Physician Assistant Program '16. Anthony is a former All Area/All State/All New England track and field athlete in CT. He was also a Division 1 track and field athlete while at Sacred Heart University. Anthony has a strong background in rehabilitation and strength and conditioning. He has worked with a variety of local sports teams and individual athletes of all ages in CT. He served as the strength and conditioning coach for Bridgeport Sound Tigers hockey team during the 2013-2014 season. Anthony worked briefly in the emergency room at NYP/Columbia University Medical Center in NYC before joining OSG in July 2017.
Specialties: Sports Medicine, Total Joint Replacement, Hand & Upper Extremity.
Hobbies/Interests: Fly fishing, Hiking, Traveling, Pizza enthusiast.
"Motion is life. I know what it feels like to be the one on the exam table. I can appreciate the fears and frustrations that are often associated with orthopedic injuries. I am committed to helping you achieve and maintain an active and pain free lifestyle."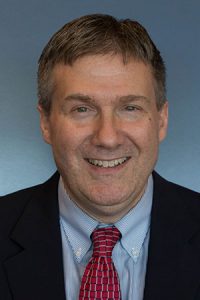 Fiore Soviero, PA-C
Fiore earned a Bachelor of Science in Biology with a minor in Chemistry and Religion from Fairfield University in 1988. He then attended the Yale University PA Program and graduated in 1990 and then the Yale University/Norwalk Hospital Surgical Residency Program in 1991. He earned his Master of Health Sciences in 2013 from Quinnipiac University. From 1991 to 2001 he worked in cardiothoracic surgery, emergency medicine and occupational medicine. Fiore joined OSG in 2001 and worked with the total joint and hand service until 2010 when he left to teach and become an assistant professor at the Quinnipiac University PA program. He continued working for OSG one day per week with the sports medicine service and returned to OSG full time in 2017 working in the office and Orthofast. He is happy to be back with his OSG family!
"I enjoy treating and getting to know my patients. This is my 28 th year of working in the medical field and I still enjoy coming to work and taking care of patients."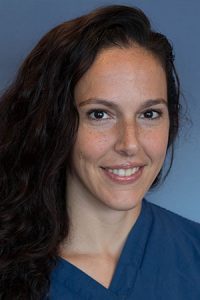 Lynn Stramaglia
B.S. in Biology/Minor in Chemistry from Sacred Heart University
M.S. in Physician Assistant Studies from StonyBrook University Graduating in 2008
Lynn began her career at Orthopaedic Specialty Group 10 years ago upon completion of her Physician Assistant Degree. She works alongside our Total Joint and Sports Medicine Specialists and routinely treats patients in our OrthoFast Facilities.
Lynn spent many years dedicated to competitive figure skating. Currently, her hobbies/interests include spending as much time as possible with her family and friends, weightlifting/CrossFit, snowboarding, outdoor based activities, cooking and travelling.