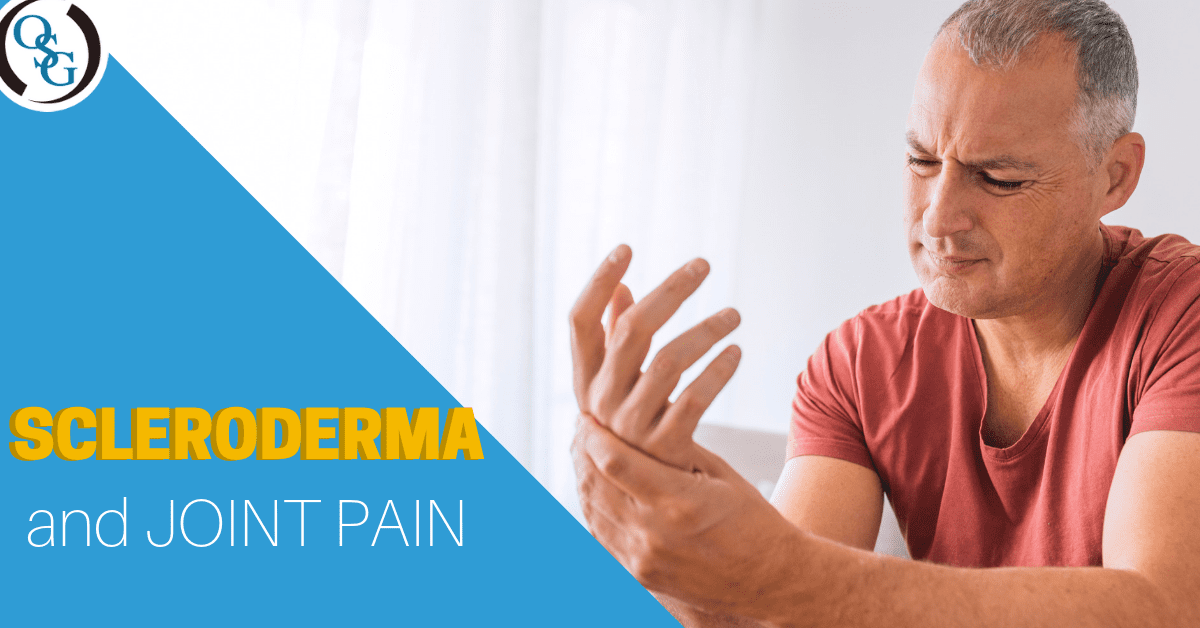 What is Scleroderma?
Scleroderma is a chronic connective tissue disease. Classified as one of the autoimmune rheumatic diseases, scleroderma, which means "hard skin," affects about 300,000 Americans and is not contagious.

Scleroderma can be broken down into two conditions – localized scleroderma and systemic sclerosis. The severity can vary from person to person depending on the area of the body that are affected and the extent to which these areas are affected.
Systemic Sclerosis and Your Joint Pain
Some case of scleroderma only affects the skin, but more aggressive forms, such as systemic scleroderma, a have been found to harm internal organs, blood vessels, muscles, and joints. It can also cause joints to be increasingly stiff, swollen and sore.
Treatment Options
There are currently no medications that can stop the progression of systemic sclerosis. However, drugs may relieve some symptoms of joint pain and can also reduce organ damage.

Joint pain due to scleroderma can be managed through a variety of treatment options and lifestyle modifications.

Consult your doctor. Your doctor is the number one person who can help figure out a routine that will work best for managing joint pain related to your systemic sclerosis.
Acupuncture. Arthritis and general joint pain symptoms have in some cases decreased after patients have used acupuncture as a treatment method. If you do try acupuncture, ask your doctor to recommend a certified provider.
Hot and cold therapy. This method can help reduce inflammation and ease any pain or stiffness associated with your joint pain. Heat alters the sensation of pain and dilates blood vessels to help your body ease pain, while cold compresses help to reduce swelling. Finding your own pattern of hot and cold compresses can help reduce joint pain greatly.
Exercise. Stay active to the best of your ability. Low impact cardio is the best way to exercise your joints without aggravating them. Walking, swimming, stretching, and yoga are all joint-friendly exercises that you can add to your daily self-care routine.
If you suffer from joint pain, help is available from Orthopaedic Specialty Group. With four convenient locations throughout Fairfield County and two urgent care centers, we are there when you need us, where you need us. Call (203) 337-2600 to schedule an appointment or contact us online.