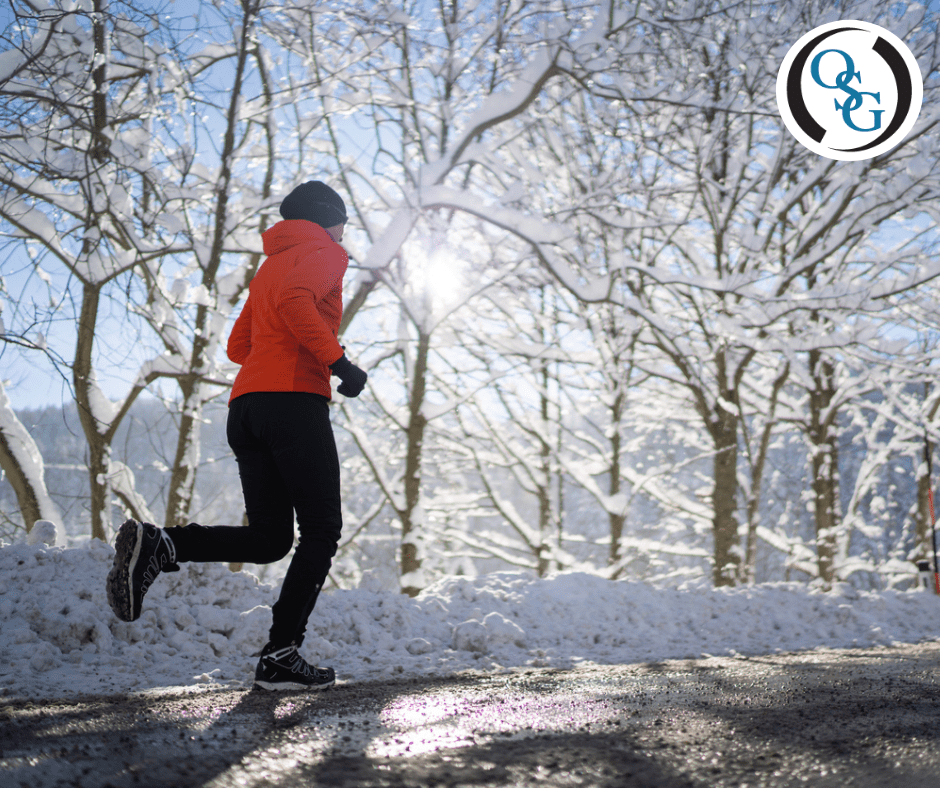 The cold temperatures may be here, but that doesn't mean you have to sacrifice your weekly running routine! Winter running doesn't have to be much of a hassle if you take a few extra measures to ensure you are safe and prepared for some heart-pumping outdoor exercise.
Instead of resorting to at-home exercises or sitting on your couch, utilize these tips to ensure your winter runs are just right:
Wear The Right Shoes
Keep the warmth in and the cold and slush out with a proper pair of sneakers that don't have any mesh or openings. Also, make sure your shoes have good gripping on the bottom to ensure you don't slip or fall on any hidden ice or snow.
Dress Like It's Warmer
Even though it's much colder outside, you have to remember that you will be breaking a sweat and warmer up as you run. The rule of thumb is to dress as if the temperature is 10 to 20 degrees warmer than it actually is. Try to wear layers of moisture-wicking fabrics with zippers to keep yourself at a comfortable temperature throughout your run.
Light Yourself Up
There are fewer hours of daylight during winter, making it challenging to find the perfect time to go out for a run, especially if you have a busy daily schedule. If you plan on going for your runs when the sun is down, it's important to be safe. Make sure you can be seen by cars and other people and that you can also see your surroundings by wearing light, reflective clothing and gear, and carry or wear a light. Don't be afraid to really light yourself up so you're visible!
Don't Forget to Warm Up
Before you leave, spend a few minutes getting the blood flowing with a few warm-up exercises. Try running up and down a flight of stairs a few times, using a jump rope, or even some quick house cleaning. The cold won't feel as blistering once you've warmed yourself up, making your run more comfortable.
Watch The Wind
Run smart and start by running into the wind and then finish with it blowing in the same direction as you're going. The breeze will be much more uncomfortable and challenging to fight against at the end of your run than at the beginning.
Be Flexible With Your Expectations
Because of the change in temperature and possible hazards in your way, be mindful that you may have to change your expectations and adjust your goals. If you typically run 5 miles at a specific time on a summer day, the winter changes may make that more difficult to achieve, so don't set your goals and standards too high!
Orthopaedist in Fairfield County
It's crucial to seek expert medical treatment if you are dealing with problems or pain associated with your bones or joints. Give the professionals at Orthopaedic Specialty group a call at (203) 337-2600 and let us know how we can help you! Don't let that pain hold you back from living your life. Your health and safety is our top priority.