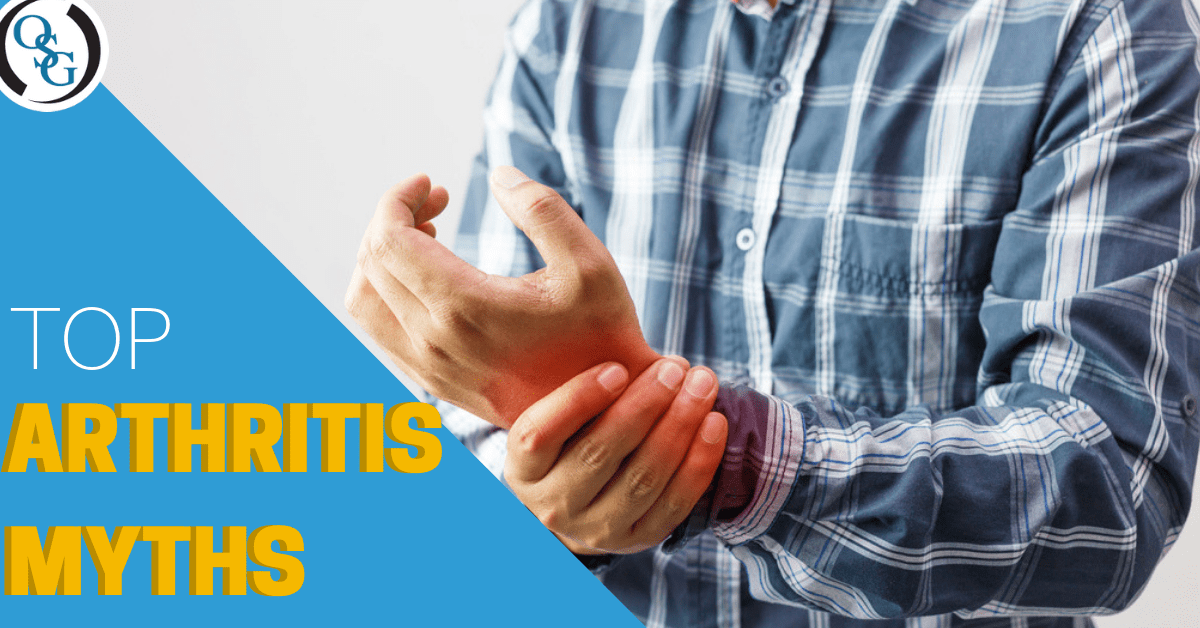 When the word "arthritis" is mention, the first thing most think of is pain and stiffness due to aging. But the truth it, arthritis can occur at any age and can be the term used for a variety of joint issues and disease. This can mean anything from common osteoarthritis to rheumatoid arthritis, which is an autoimmune disorder.
So if you always associated arthritis with aging and nothing out, Here are some arthritis myths we'd like to clear up:
1. It's Only For The Old
Though age is a factor, there are as many as 300,000 children with arthritis. It's also more likely to strike early if you are a woman, have a history of injuries or are morbidly obese. Over a third of obese people have some variety of arthritis, too.
2. Treatment is The Same
A lot of people think that there's no way to stop the disease's progression or care for it once it starts. While there is no fix-all for arthritis, there are several medications available that can slow down and treat some of the symptoms or damage caused. Improving one's lifestyle can also help to alleviate pain. Some suggestions include:
Improved diet
Stretching exercises
Don't smoke
Strength training
3. It's Not Preventable
Finally, a lot of people think arthritis can't be prevented. There's no way to completely avoid all types of arthritis, but many of the more common variations can be kept at bay. By staying physically active, eating right and avoiding the overuse of your joints, osteoarthritis can be avoided. Being a nonsmoker can also reduce your risk of getting rheumatoid arthritis.
The Orthopaedic Specialty Group. is a group of seven orthopaedic offices throughout Fairfield County, CT. The Orthopaedic Specialty Group also runs one of the only after-hours orthopaedic walk-in clinics as an affordable alternative to the ER.