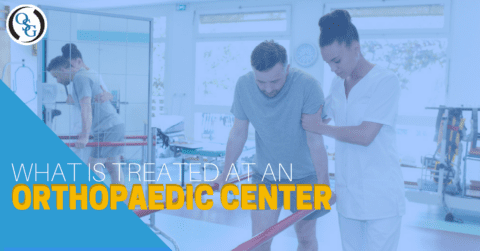 Many people hate going to the doctor or visiting a hospital. We don't know about you, but honestly, who enjoys long check-in times, unsanitary waiting rooms, and feeling like a number rather than a patient? To combat all these issues, and more, we wanted to change the face of orthopaedic care by creating the Orthopaedic Specialty Group.
Who Are People Behind the Orthopaedic Specialty Group?
The Orthopaedic Specialty Group is made up of hand-picked doctors, surgeons, sports medicine specialists, and more to give you the best treatment for your Orthopaedic complications. Our staff comes from all over the United States and various walks of life to serve at Orthopaedic Specialty Group. Many on our team are not only experienced but are seen as leaders in their respective fields. In fact, our most experienced members regularly train and equip the next generation of orthopaedic specialists who want to make a difference in the world of medicine.
Why Make an Orthopaedic Specialty Group?
We believe that Orthopaedic Specialty Group can give you the utmost in musculoskeletal care because our whole treatment facility is dedicated to this one area of medicine. We believe that patients should receive attention from specialty doctors who primarily handle one aspect of the medical realm. Often, hospital doctors have to wear a variety of medical hats and could be considered a "jack of all trades." However, our staff members are masters at what they do, and are committed to giving you the best treatment options for your musculoskeletal issues!
Now that you understand who we are and why we do what we do, we would love to meet you in person to help you recover from your orthopaedic injury. From chronic pain to acute injuries, Orthopaedic Specialty Group can make all the difference in your recovery! Contact us to set up an appointment and get the help you need!