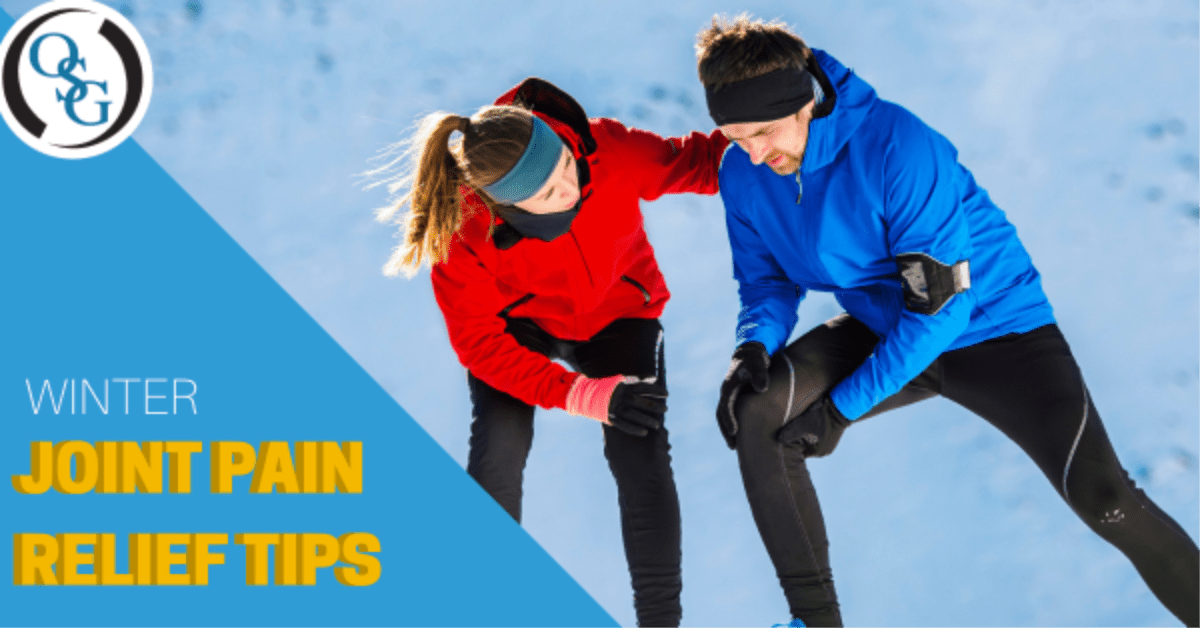 Reducing Your Winter Joint Pain
There are a few common signs winter is upon us — freshly fallen snow, cold weather, holiday decorations, and one that's particularly unpleasant — joint pain. Increase your comfort this season with the following tips:
1. Don't stop moving
It can seem easy to stay inside bundled up on the couch, but this isn't the best course of action for your joints. Exercising increases your body's production of synovial fluid, which lubricates your joints and prevents creaking. Just remember to warm up before diving fully into any workout.
2. Include Vitamin D Into Your Diet
Our biggest source of vitamin D typically hides in the winter — the sun. Being vitamin D deficient increases your sensitivity to arthritic pain, so you may want to consider taking a daily supplement.
3. Eat Anti-Inflammatory Foods
Inflammatory foods, such as refined sugar and carbs, can increase your pain. Spruce your diet up with some of these superfoods that are rich in antioxidants, promoting bone health:
Avocados
Omega-3 fatty fish such as salmon.
Turmeric (often found in curries)
Berries such as raspberries and elderberries
Walnuts
Green tea
Extra virgin olive oil
4. Stay Warm
Whether you're running to the store or going for a winter walk, be sure to bundle up. This means putting on gloves, thick socks, boots, a hat, and a warm coat. Keeping your muscles warm will help them feel better, and will make sure you stay cozy and protected against any weather.
5. Treat Yourself to a Massage
Who says the holiday season is just about treating others? Studies have shown that massages have the following health benefits:
Benefits those with painful hand or wrist arthritis
Significantly helps reduce joint and arthritis-related pain
Improves stiffness, range of motion, and overall function.
When your family members ask what you'd like this holiday season, tell them you're a size 60 minutes in a full body massage!

If you do feel you need help controlling your joint pain this season, don't hesitate to reach out to our staff at Orthopaedic Speciality Group. Our primary objective is to restore function, reduce the need for addictive pain pills, and improve one's quality of life. Contact us today to book an appointment at one of our locations.